Regardless of the mixed fan reaction to E3′s unveiling in 2012, one title shone bright as arguably the best showcase on the floor. This particular game, scheduled to come out some time in 2013, won several Best of E3 Rewards, including Best of Show from GamingExcellence.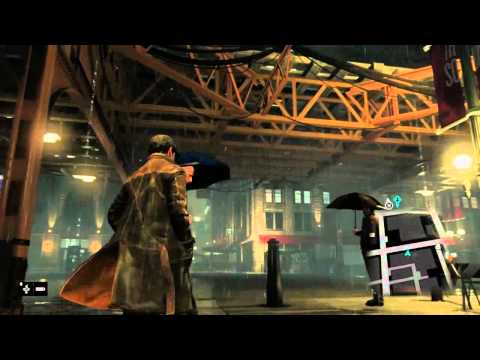 This title is none other than Watch Dogs, the latest brainchild of Ubisoft.
Ubisoft was responsible for Far Cry and Assassin's Creed franchises, and has set out to push both graphical and mechanical envelopes for the PC, PlayStation 3, and XBox 360. Watch Dogs will be an open-world adventure game that focuses on electronic hacking and surveillance to complete the objectives of the central protagonist, Aiden Pearce. The story is set in a parallel version of Chicago, one of the main cities dominated by a supercomputer called the CtOS, or the Central Operating System. All information streamed through technological tools and interfaces used by people and businesses is controlled by the CtOS, and Aiden, an exceptional computer hacker, manipulates that information for his own personal goals. The underlying theme of the game revolves around the idea that information is power, and in Watch Dogs, you are given access to more power than you can make do with.
The utilization of technology and information in achieving your goals should also play a major role in defining your approach to this specific open-world adventure. While franchises like Grand Theft Auto and Saints Row had you use brute force to achieve your objectives, instant access to information will involve a higher level of strategy. By obtaining personal data on pedestrians do you pick out the ones more prone to violent behavior. Should you need to enter an art exhibit or theater to reach a target, then you may need to jam the cellphones of guards and onlookers long enough for you to sneak in.
As far as the combat system is concerned, Ubisoft will use its primary tactic from the Assassin's Creed series, stealth, and factor it into third-person shooter mechanics. The irony of the mechanics seems realized in having you stick to the shadows while all other lives are on display for you to investigate at any given moment.
Coupled with lifelike graphics, stunning realism and breath-taking visual effects, the unique game play sets up Watch Dogs as a welcome change of pace from the sequels currently dominating the gaming landscape. An original title such as this could steal the spotlight in 2013 and potentially give us our first revolutionary playing style since Grand Theft Auto III's success with the open-world formula in 2001.